The Afghan interior ministry released reports about the suicide attack on the Intercontinental hotel, saying it was likely to close Kabul-Balkh Security Company which was responsible for ensuring the security of the hotel.
---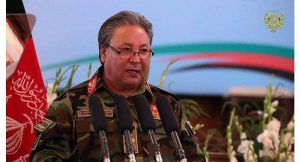 "Kabul-Balkh Security Company that was responsible to provide the security of Intercontinental hotel, failed to carry out its commitments," said Murad Ali Murad, the senior security deputy to Afghanistan interior ministry. "The company could not fulfill its duty well."
Investigations ongoing on how the company achieved the contract and there is a possibility to close the company and punish its officials.
Five gunmen could manage to enter the hotel late Saturday 21 January under tight security status.
22 people confirmed dead including 14 foreigners during the incident.