As Iraqi army took the control of Mosul's Al-Nuri mosque – where Abu Bakr Albaghdadi had proclaimed caliphate – state TV said that Daesh has been wiped out in Mosul.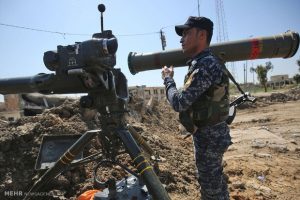 Iraqi sources have vowed that Al-Nuri mosque was recaptured hours ago, according to foreign media.
It is noteworthy that this old mosque had been destroyed by Daesh group.
Iraq defence ministry has declared: "there is no other area under the control of ISIS," according to Mehr news agency.
According to the report, the ministry added that Daesh has been rooted out in Iraq.