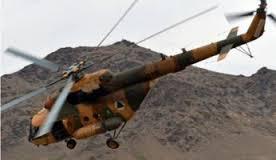 A key commander who led a group of 20 members of Taliban was killed, as result of airstrikes in Chardara district of Kunduz province, according to report.
The press office of Pamir 20 cult released a statement Wednesday, saying Afghan security forces targeted Taliban positions in Dubandi areas and Yatim village of Chardara district.
A key commander of Taliban was also among the dead, the statement added.
Two commanders and 10 Taliban insurgents were killed and 8 other terrorists including Moalim Sher, responsible for Taliban's urban network and Wazirgul, a commander of the group were injured.