The Russian foreign Ministry said, Moscow reserves the right to answer regarding the move.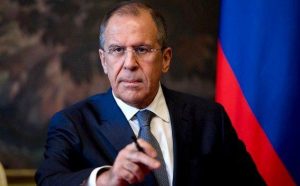 The U.S. Treasury vowed Friday that it has added 21 individuals and nine entities related to Russia and Ukraine to its sanctions list.
The designated persons included several Russian officials, and high-level officials in the self-proclaimed Donetsk People's Republic and Luhansk People's Republic, said the Treasury in a statement.
The list of legal entities falling under sanctions now includes Russian power machine-building company Power Machines, which is among top ten global industry leaders by capacity of installed equipment.
According to Tass News agency, the Russian foreign ministry said in response, the new round of anti-Russia sanctions by the United States is irrational and "senseless," and Moscow reserves the right to respond.
As a result of the Treasury's action, any property or interests of the designated persons in the United States will be blocked and transactions by Americans involving these persons are generally prohibited.