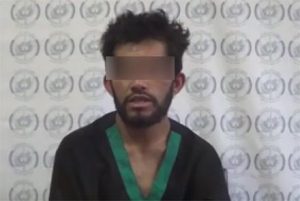 Abdul Rahim, the Taliban commander has been arrested in PD5 of Kabul city, the National Directorate of Security (NDS) said in a statement on Tuesday.
"The commander is one of the masterminds of terrorist attacks for the Taliban's Quetta Shura which had an active role in launching attacks in Uruzgan province," the statement said.
"He entered Kabul by the command of Taliban and tried to launch terrorist attacks in Kabul city during Eid-al-Fitr," it said. According to (Tolonews).
According to the statement, Rahim was the commander of at least 20 insurgents.
However, the statement did not provide more details nor did it stipulate when he was arrested.