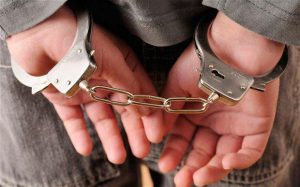 4 people were arrested by the police in connection with the mysterious murder of 10 members of a family in northern Kabul city, officials confirmed.
"The police detained 4 people in connection with the murder of 10 members of a family," said Crime branch chief Brig. Gen Mohammad Salem Almas.
10 members of a family were shot dead early Saturday morning by unknown gunmen in PD15 of Kabul city.
Armed gunmen stormed into a house around 12 midnight at PD15 in Kabul, and shot dead 10 members of the same family on 8 December.
It is said, the main attacker was released recently from prison and the police still could not arrest him.
"These people were arrested Sunday by police at the Baghlan-Kabul highway, who were moving to Kabul," Mr. Almas said. Adding: "the detainees have been identified by the survivors of the victims, but the main attacker is still fleeing."
One child, four women, and five men were shot dead by unknown gunmen on 8 December.