Florida students who survived a mass shooting on Sunday vowed plans to march on Washington on 24 March.
---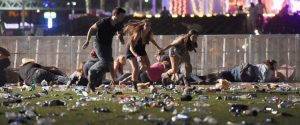 The students said they will march in a bid to "shame" lawmakers into reforming laws that make powerful firearms readily available.
The "March for our Lives" will take place on March 24, with sister marches planned across the country, a group of students told ABC News, vowing to make Wednesday's shooting a turning point in America's deadlocked debate on gun control.
Nineteen-year-old Nikolas Cruz, a former student at Marjory Stoneman Douglas High School, has confessed to killing 17 people and injuring at least 14 others with a legally-purchased AR-15 semi-automatic rifle in six minutes, the latest such atrocity in America plagued by gun violence.
However, third-graders in a Missouri community are continuing to sell riffle tickets for an AR-15 to benefit their traveling baseball team.