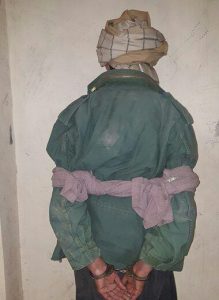 Security officials in western Herat province arrested Taliban's recruitment officer.
"Police in Ghoryan district detained Taliban recruitment officer during an operation," said the provincial police spokesperson Abdul Ahad Walizada.
"The person detained named Mullah Akhtar and a resident of Buzkash village in Ghoryan district," he added.
According to him, the mentioned man is suspected of assassination and lading mines in Islam Qala areas, Kahsan and Ghoryan districts in western Herat province, and currently under custody for more investigation.