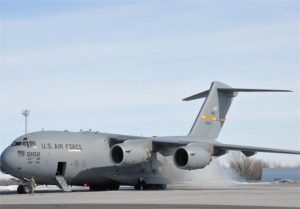 12 Afghan National Police (ANP) have been killed as a result of a U.S mistakenly fire air strike in Helmand province.
Officials in Helmand confirm that the incident occurred when US military aircraft in the Greshk district of the province were supporting Afghan security forces.
According to officials, a group has been deployed to Helmand from Kabul to investigate the event.
Severe clashes are underway between the security forces and the anti-government armed officials in Helmand province these days.
Dozens have been killed and wounded during the clashes.