Latest News
World
Commander of the Russian air force:
"We will restore stability to Syria"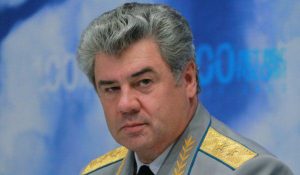 Commander of the Russian air force vowed that Russian pilots carry out their duties with total dedication to restore stability and peace to the country.
Russia's air force commander Viktor Bondarev said that the country's military forces will bring stability and peaceful life back to Syria.
"Our forces act on their international mission in the airspace of Syria and they participate in the operation to restore stability to the country," he said.
Bondarev also said that with the help of Russian air forces, stability will return to Syria and international crime will fail.