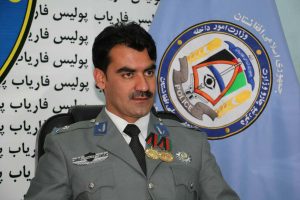 Security officials in Faryab province say that last night Taliban had attacked security stations in Pashtun Kot's Sar-e Hawz district which was pushed back by the security forces and popular uprising, after six hours.
Today, Abdulkarim Yurish, Faryab police spokesman in a press conference said that 6 Taliban and 12 others wounded as a result of clashes.
He said that Qari Sayed Ziauddin known as Sayed Agha, a leader of Taliban was among those Taliban, who were killed there.
Faryab police spokesman added that arms and ammunitions seized from Taliban were (a B.M 21 gun, an 82 artillery, a Russian RPG rocket, a PK mission gun, six Russian Kalashnikovs, 25 kg explosive materials used for making roadside bombs and a lot of different ordnances.)
On the other hand, Mr. Yurish said that Taliban raid on security checkpoints in Jarkisgan village of Dawlat Abad in the province that was pushed back by the security forces.
He says that one Taliban was killed and 3 others wounded during clashes and also a security guard was wounded in the battle.