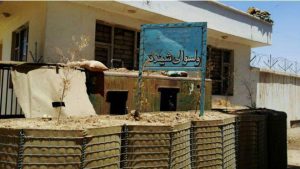 In fighting between armed Taliban members killed and wounded 50 in Herat's Shindand district.
According to DID news agency report, the clash took place last night between Taliban members loyal to two Taliban commanders Mullah Samad and Mullah Nangiyali in Shindand's "Khifan" area which lasted for several hours.
"Mullah Samad members have suffered heavy casualties during the clashes," said Herat's local officials in a statement.
"32 fighters of Mullah Samad who came from Helmand and Farah provinces to help the Taliban, were killed and 6 others injured," the statement added.
The death toll of Mullah Nangiyali, Mullah Samad's rival was announced 8 dead and 4 injured.
Both sides have suffered heavy financial harms in the clash too.
Clashes between Mullah Samad and Mullah Nangiyali are not new, they had such fights before too, causing casualties and financial losses.