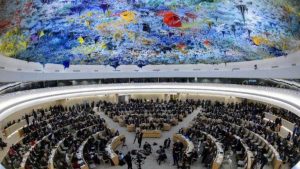 For the first time, Afghanistan gained membership in the United Nations Human Rights Council.
Afghanistan could achieve the membership by 130 votes, from among all other countries that were candidate of the council.
The share of Asian countries in this credible global body is 4 seats, which was previously available to Bangladesh, Indonesia, Qatar and India.
It is said that Afghanistan's membership to the human rights council, increases the country's international credibility and on the other hand, it will process Afghan government's obligation to develop citizens' humanitarian rights.
International organizations view the human rights status 'bad' in Afghanistan.