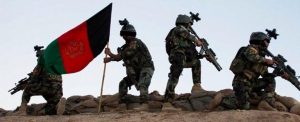 At least 33 Taliban members were killed and wounded in villages of Farah province.
According to a statement by the army in the west of the country, 12 Taliban fighters were killed and 21 others injured in operations called "Zafar Number 61."
"One of the aims of these operations, is to destroy armed oppositions' bases in Farah's Bala Bluk district," the statement said.
"The operations have been launched against the anti-government armed oppositions, in which 6 mines have been detected and defused by the country's security forces," the statement added.
The Western Farah province is among the insecure province of Afghanistan and armed oppositions have widespread activities in different parts of the province.