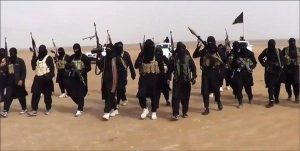 The media outlets and political analysts have turned their attention toward Afghanistan as Daesh movements have been stepped up in northern Afghanistan, and also being defeated in the Middle East.
Currently, a large number of Daesh fighters are based in northern Afghanistan, busy recruiting from the local residents, Russian media outlets reported.
The Russian media quoted from the country's intelligence that by the middle of October, 7 thousand Daesh fighters who were defeated in Syria and Iraq war, now operating in northern Afghanistan.
With regard to ISIL's activities in Afghanistan, it can be anticipated from the strategic task of this group in the long-term that by expanding presence in the north of the country, it will get access to areas near Central Asian countries and the Xinjiang-Uighur autonomous region of China.
The Russian media claim that 3,000 Russians, 1,000 Tajik, and more than 1,500 Uzbeks are among Daesh terror fighters that are based near Central Asian borders.
Russia is worried over ISIL influence in the Central Asia, but what is clear from these reports, is the threat of Daesh in the north of the country.
The second deputy to the executive directorate and a senior member of the Coalition for the Salvation of Afghanistan Mohammad Mohaqiq had also expressed concerns over ISIL movements in the north of Afghanistan.