The death toll from a suicide bomb attack on an educational center in west of Kabul has risen to at least 35, UNAMA confirmed.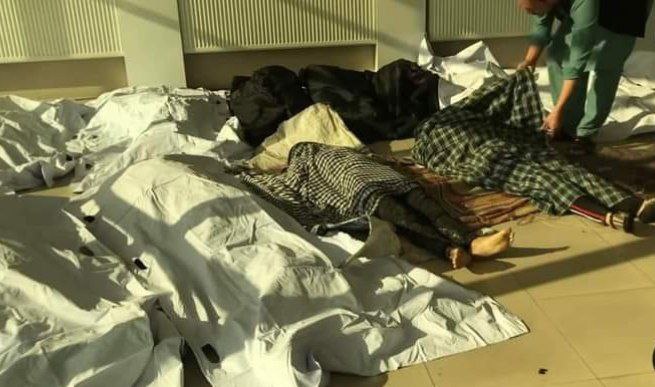 The death toll from a suicide bomb attack on a classroom in Kabul has risen to at least 35 and 82 wounded, the UN mission in Afghanistan confirmed on Saturday.
Dozens of adolescent girls were killed on Friday in a terrorist attack on Kaaj educational center in capital Kabul
According to an eyewitness, the suicide bomber first opened fire on a women's section of the gender-segregated study hall and then detonated its explosive vest as pupils were taking tests in preparation for university entrance exams in Dasht-e Barchi area – home to Shiite and Hazara minority group.
Taliban police officer said that 19 people were killed and 27 more were wounded.
However, Mohammad Mohaqeq, the leader of Hezb-e Wahdat-e Mardom Afghanistan, said in an interview that based on received reports over 50 students were killed and over 100 were wounded.
Eyewitnesses and families of the victims put the number of death toll to at least 70.
On Saturday, women launched protests in Kabul, chanting, "Stop Hazara genocide, it's not a crime to be a Shiite", as they marched past a hospital in Dasht-e-Barchi where several victims of the attack were being treated.
Dressed in black hijabs and headscarves, angry protesters carried banners that read: "Stop killing Hazaras".
UN secretary-general Antonio Gutteres condemned the attack, saying the de facto authorities must protect the rights of all Afghans – regardless of ethnicity or gender – to access education safely and securely.
No group has claimed responsibility for Friday's attack at the Kaaj educational center.