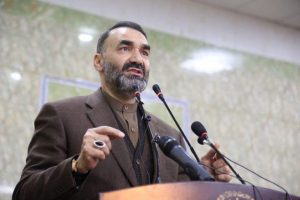 Balkh governor and the chief executive of Hezb-e Jamiat-e Islami Ata M. Noor reacted against the assault on intercontinental Kabul hotel, emphasizing once again that changes at the country's security institutions leadership, is the only way out of the current status.
In response to a suicide attack in an Intercontinental hotel in Kabul, Ata M. Noor expressed his sympathy with the martyrs and injured people of the bloody event, stressing that "changes at the level of leadership of the security institutions are needed to prevent the increased casualties of people and security forces."
Mr. Noor praised the Afghan security forces for sacrificing their lives to save the people.
Ata M. Noor had repeatedly called for changes in the leadership of the security institutions.
Mr. Noor is a serious and powerful critic of the ruling team's polices and has always accused ARG palace and the Afghan security council of destabilizing the territory and dividing the people by its wrong policies.