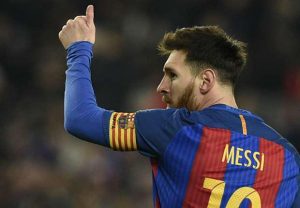 FC Barcelona star Lionel Messi will stay with the club until June 30, 2021, after agreeing to a three-year contract extension.
The club announced the new deal on Wednesday. Messi will sign the pact in the coming weeks after his honeymoon, according to a statement from FC Barcelona.
"The Club is very happy with both the renewal and the commitment of Messi, the best player in history, who has played his full professional career at Barça and has led the team to an era of extraordinary success, the likes of which has never been seen in world football," the statement said.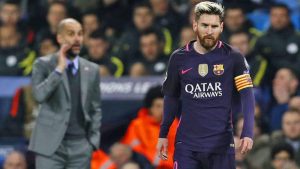 "With Barça, the No.10 has scored 507 goals in 583 matches and is the club's record goal scorer, as well as La Liga's record goal scorer," FC Barcelona's statement said. "But Leo Messi will not stop there – the Argentinian is in one of the best moments of his career and still has a lot more left to give, which is music to the ears of all Barça fans who will get to continue marveling at his greatness for at least another four years."