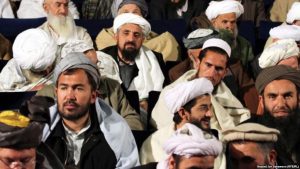 Ulema council across the country has said that war in Afghanistan has political aspect and just issuing Fatwa will not result, following Pakistani clerics who issued a Fatwa, considering suicide attacks Haram (unlawful).
According to (DID) news agency report; a number of members of the Ulema council of Afghanistan supported the recent Fatwa of Pakistani clerics about considering suicide attacks haram, but say that they have vowed their stance years ago, quoted from Radio Azadi.
The council also said that it has issued Fatwa about suicide attacks and current war, but the ongoing war in the country has a political aspect, thus, it does not have any result, according to them.
Yesterday (Monday, 29 May), "Afghan scholars not only has issued Fatwas against the ongoing war and suicide attacks in past fifteen years, but also has encouraged Pakistani clerics to cooperate in ending the conflict," Shahzada Shahid, a member of Ulema council of Afghanistan told Radio Azadi.