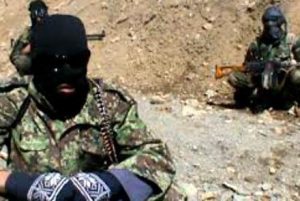 According to a statement issued by USFOR-A, Jawad Khan was killed in an airstrike in Achin district, in Nangarhar on June 3.
According to (DID) news agency report, "His death will disrupt the ISIS-K (Daesh Afghanistan) network, degrade their recruitment process and hinder their attempts to conduct international operations," said Gen. John Nicholson, commander of the U.S Forces in Afghanistan.
"There is no safe haven for ISIS-K in Afghanistan. With our Afghan partners, we will continue to aggressively target ISIS-K and defeat them." He added. Quoted from (Tolo news).
According to the statement, this strike also destroyed a major Daesh production hub and disrupts their connections to Daesh in Syria.
In the past 10 months, Afghan and U.S counterterrorism forces have eliminated several key Daesh leaders including the local Daesh emir, Hafiz Sayed Khan and his successor Abdul Hasib.
According to the statement, there were no civilian casualties sustained during the strike.