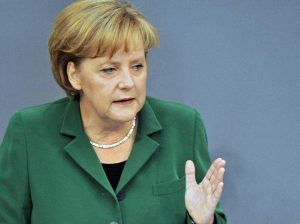 Chancellor Angela Merkel on Friday defended Germany's stepped up deportations of rejected Afghan asylum seekers, saying other European countries were doing the same in response to a large influx of migrants since summer 2015.
In 2016, Afghans were the second biggest group of asylum seekers in Germany after Syrians, according to data from the Federal Office for Migration and Refugees.
"All other EU countries send those who don't have the right of residence back to Afghanistan," Merkel said during an event at the chancellery in Berlin with people who help refugees. Quoted from (Reuters).
Merkel urged Afghanistan's president: "Don't give the impression that (Afghans) can't live in Afghanistan because otherwise we'll all be lost together and we won't be able to find anybody to fight the Taliban as part of the Afghan army anymore."
Around 55 percent of Afghans are granted refugee status in Germany while 45 percent are not, Merkel said.
She added that the Afghan government had itself said that those coming to Germany were certainly not all the Afghans who are in the greatest danger of violence or the poorest.
"I can't and should not send the signal that Germany thinks the 29 million Afghans … live in unacceptable conditions and that you can't survive in Afghanistan. That's the dilemma we're in," the conservative chancellor said.
Some of Germany's states are refusing to take part in deportations of Afghans, citing concerns about security in Afghanistan.