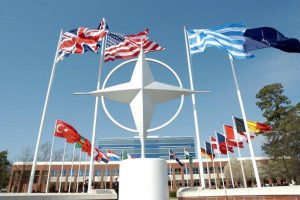 NATO defense ministries emphasized on supporting country's security and defense forces at Brussels summit, calling on Afghan government to work hard fighting the terrorism.
NATO's continued cooperation in the field of politics, in particular the Kabul conference, backing defense and security forces, cooperation in implementing the four year plan of the defense ministry and continuing the process of training country's defense and security forces by foreign educators, were four important issues that were offered to NATO defense ministers in Brussels summit.
Tariq Shah Bahrami, acting minister of national defense ministry who attended the Brussels meeting last week, said Tuesday (4 July) at a press conference that the "four issues were accepted by the international community, specially by NATO defense ministers."
"At Brussels meeting, NATO defense ministers besides mentioning that the threat of terrorism is still imminent from Afghanistan's neighboring countries, saying they will not allow the country to become a safe haven for terrorists," Mr. Bahrami said.
The acting head of defense ministry has pledged on behalf of Afghanistan to continue Afghanistan's commitment to combat scaremongering and eradicating corruption, specially in security agencies at Brussels conference.
The International community in addition to expressing their support for educating and equipping country's security forces, has promised to increase the number of new troops at Thursday's NATO defense ministers' summit held in Brussels.