Two unidentified motorcyclists took down a power pylon late Friday, transmitting electricity from Tajikistan, in the Kale Gaw area of Kunduz city, provincial Taliban officials confirmed.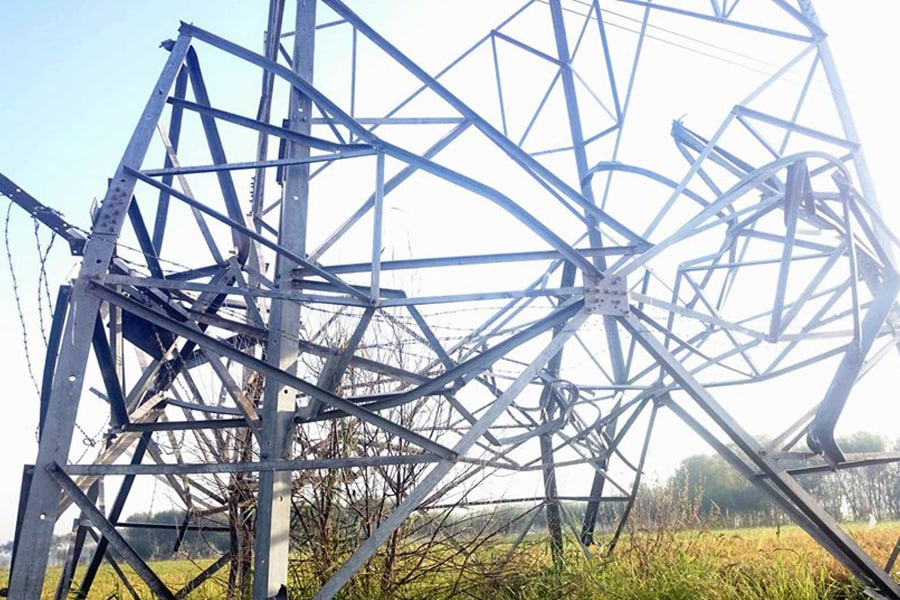 Qari Anas, a spokesman for the Taliban's intelligence department in northern Kunduz province, said that two unknown motorcyclists planted and detonated a sticky mine on a power pylon in the eighth district of Kunduz city, which destroyed the pylon completely.
The pylon was transmitting Tajikistan's imported electricity to Kunduz, Takhar, and Kabul.
Following the incident, the area was tightened by security forces and efforts are underway to find the perpetrators, the spokesman stressed.
Matiullah Ruhani, the head of the Taliban information and culture department in Kunduz, meanwhile, said that officers from the Kunduz Electricity Company went to the site of the explosion and that the pylon will be repaired soon.
"This incident was carried out by saboteurs. Electricity was cut off in the provincial capital following the explosion of a mine planted by unknown individuals," Ruhani added.
Blowing up power pylons in Afghanistan was a usual matter during the past 20 years. In the previous government, the Taliban were blamed for these events.