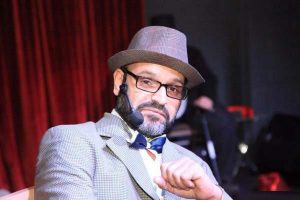 A Lebanese writer, filmmaker, and actor was arrested on charges of spying for Israel, the Lebanese general directorate of state security (GDSS) vowed Friday.
After months of monitoring and surveillance, a GDSS unit managed to collect concrete evidence, and arresting the Lebanese actor, director, and filmmaker "Ziad Ahmad Itani" on charges of spying, collaborating and communicating with Israel.
The statement said the suspect admitted to the tasks he was assigned in Lebanon, including "monitoring a group of prominent political figures, and strengthening relations with their close associates, in order to get as much details as possible about their lives, occupations, and especially their movements, and providing his operators with detailed information about two prominent political figures. The tasks also included, establishing a Lebanese nucleus to support the concept of normalization with Israel, promote Zionist ideas among the intellectuals, and provide his operators with reports about the reaction of the Lebanese society in all its aspects (after Saad Hariri's resignation) which occurred during the past two weeks in Lebanon."
It should be noted that the relations between Israel and Lebanon were never normal due to the strog opposition of "Hezbollah" against that country, and both sides tried to hurt each other through secret operations.