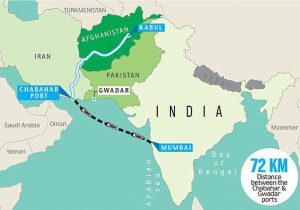 India is shipping its first consignment of wheat to Afghanistan by sea through Chahbahar Port.
The shipment, an Indian gift for Afghanistan, was sent from the western seaport of Kandla on Sunday. It will be taken by trucks to Afghanistan from the Iranian port, fox news reported.
The new trade route follows an air freight corridor introduced between India and Afghanistan in June last year to provide greater access for Afghan goods to the Indian markets.