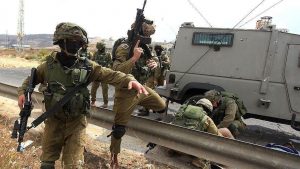 United Nations, educational, scientific and cultural organization NESCO has passed the draft resolution during a conference, entitled Palestine as "occupied" and Israel was introduced as "occupying power."
UNESCO has passed the draft resolution in its 201st general meeting of the agency that entitled Palestine as "occupied" which was prepared by Sudan, Qatar, Oman, Morocco, Lebanon, Egypt, and Algeria. Israel was introduced as an "occupying power" in it.
Jerusalem was pointed as a holy place for Muslims, Christians, and Jews in the resolution and it was asked to consider any devise and practical actions taken by "Israeli occupation forces" invalid, in order to change the structure and position of Jerusalem. Quoted from (Anatoli).
It was asked from Israel in the draft to cease its actions like physical inspection, tunneling and constructional projects, which are contrary to UNESCO and the U.N laws.
22 countries including China, Brazil, Russia and Sweden gave a positive vote in the draft and 10 countries including America, Germany, Britain, Italy and Netherlands vote against. In addition, 23 other counties, including France and Japan abstained.
It is worth mentioning that it has come in the resolution, which was adapted last October by UNESCO that illegal excavations of Israel near Al-Aqsa mosque are worrying.