Latest News
World
White House briefs congress on Trump's Final decision about Bargam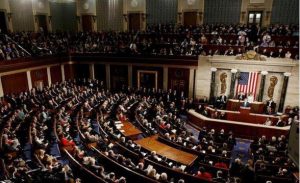 President Donald Trump's top advisers briefed lawmakers Wednesday ahead of decision by the president on the fate of the Iran nuclear deal. White House officials said the pending decision wasn't shared, but several officials said they left the briefings convinced that Trump plans to decertify the deal, three officials told NBC News.
"Trump's national security adviser, H.R. McMaster, briefed lawmakers on the president's pending decision on Wednesday and proposed legislation to amend Bargam," the News agency quoted from three US officials.
Meanwhile, British Prime Minister Theresa May had earlier stated she is committed to the deal.
It is noteworthy that Bargam deal has been severely criticized by the American president Donald Trump.