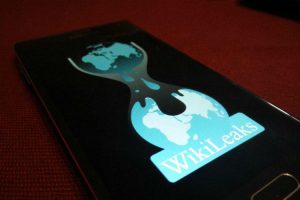 Anti-secrecy group WikiLeaks on Tuesday published what it said were thousands of pages of internal CIA discussions about hacking techniques used over several years, renewing concerns about the security of consumer electronics and embarrassing yet another U.S. intelligence agency.
The discussion transcripts showed that CIA hackers could get into Apple Inc iPhones, Google Inc Android devices and other gadgets in order to capture text and voice messages before they were encrypted with sophisticated software. Quoted from (Reuters).
The information in what WikiLeaks said were 7,818 web pages with 943 attachments appears to represent the latest breach in recent years of classified material from U.S. intelligence agencies.
The CIA and White House declined comment. "We do not comment on the authenticity or content of purported intelligence documents," CIA spokesman Jonathan Liu said in a statement.
Google declined to comment on the purported hacking of its Android platform, but said it was investigating the matter.
Snowden on Twitter said the files amount to the first public evidence that the U.S. government secretly buys software to exploit technology, referring to a table published by WikiLeaks that appeared to list various Apple iOS flaws purchased by the CIA and other intelligence agencies.
Apple Inc did not respond to a request for comment.
The documents refer to means for accessing phones directly in order to catch messages before they are protected by end-to-end encryption tools like Signal.