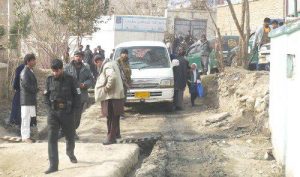 10 members of a family were shot dead early Saturday morning by unknown gunmen in PD15 of Kabul city.
According to sources, armed gunmen stormed into a house around 12 midnight at PD15 in Kabul.
"When police officers heard shooting from Khairkhana area," said Haqyar, the deputy of Kabul police command.
The source said, the police found one child, four women, and five men dead at the area.
Mr. Haqyar says personal hostility was the reason for the incident.
According to Mr. Haqyar, the perpetrators of this event succeeded to escape.