DID Press: The Afghan Embassy in Italy vowed that 32 Afghan citizens have been identified among the drowned refugees on the Italian coast.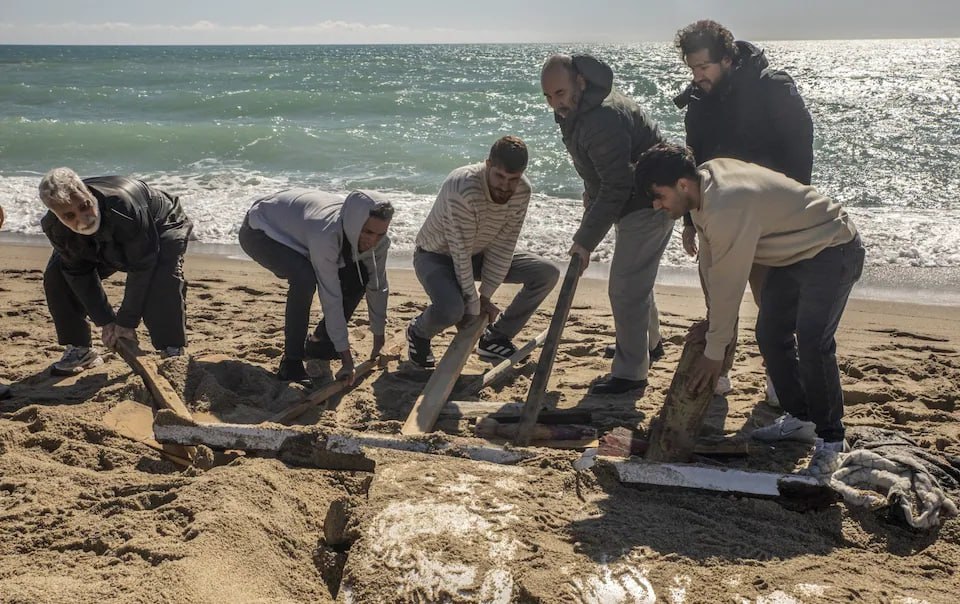 The Afghan Embassy in Italy said in a statement on Saturday that the sunk migrants' boat in the waters of southern Italy near the coastal city of Crotone probably has 180 passengers.
"67 bodies were found. 32 bodies were identified by the surviving members of the victims' families, who are Afghans," said the statement.
The Afghan embassy in Rome has said that "almost" all the surviving family members of the victims have given permission to the Italian authorities to bury their loved ones in Italy in the cemetery of Crotone and other cemeteries nearby this city.
"5 Afghans were transferred to Croton Hospital for treatment; and 72 Afghans were taken to the Kroton government immigration center," the Embassy statement added.
The Ambassador of the Islamic Republic of Afghanistan to Rome Khaled Ahmad Zekriya in a meeting with the Italian officials has emphasized on speeding up the investigation and the process of handing over and transferring the bodies of the victims to their families.
The vessel had set sail from Turkey several days ago with refugees from Afghanistan, Pakistan and Iran and crashed on Sunday in stormy weather near Steccato di Cutro, a seaside resort on the eastern coast of Calabria. This incident, referred to as a "tragedy", became the headlines of the world media.
A few days after the incident, The Ministry of Foreign Affairs of the Taliban announced that based on the received information, nearly 80 Afghan migrants have lost their lives as a result of this incident.