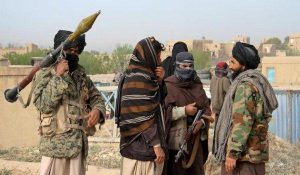 At least 8 Taliban members were killed during "Alburz 12" operation in Chimtal district of northern Balkh province, local officials confirmed on Sunday.
According to DID news agency report, the operation was launched on Saturday in Nawawari Taraki village of Chimtal district led by Balkh Governor Ata M. Noor to clear the area of anti-government armed men, a spokesman for 209 Shaheen corps, Nastratullah Jamshidi said.
"12 other insurgents were wounded, including Mawlawi Matiullah, shadow governor of Taliban for Balkh province. The clashes are still ongoing and the Taliban are fleeing to Jawzjan province – which borders Balkh," Jamshidi added.
According to the spokesman for 209 Shaheen corps, two Afghan security forces were also wounded in the clashes.