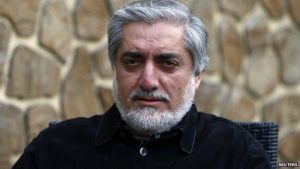 Abdullah Abdullah, chief executive officer of the government, in a meeting with representatives of Hezb-e Jamiat Islami of Afghanistan has asked to terminate recent protests in Kabul, according to a report given to (DID) news agency.
"Litigious public demonstration must end," Mr. Abdullah has said at the meeting.
"No one should hinder Kabul (Tuesday) international conference," chief executive said.
"The dismissal issue of top security officials should not be raised in any way until the end of Kabul international conference," he added.
Abdullah besides accepting that public demonstration in Kabul was litigious and peaceful in the visit with Jamiat representatives, stated: "I will decide about my future stance after Kabul conference."
It is noteworthy that during recent days, Kabul has witnessed massive protest rallies which dozens were killed and wounded.