A Taliban delegation visited the Balkhab district of Sar-e Pul province on Thursday in a bid to settle disputes with Mawlawi Mahdi, former Taliban intelligence chief for Bamyan province. Inamullah Samangani, the Taliban's deputy spokesman, was among the delegation.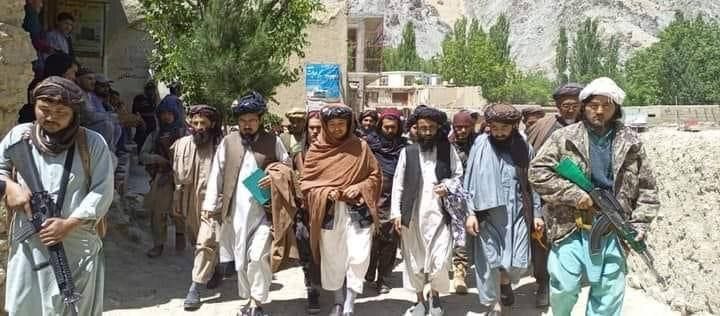 The delegation traveled to Balkhab district after Mawlawi Mahdi men clashed with the Taliban district governor for Balkhab. According to reports, Mawlawi Mahdi appointed his district governor for Balkhab.
In addition to Samangani, Makhdoom Abdul Salam Sadat, Deputy Minister of Labor and Social Affairs of the Ta-liban, Mohammad Moqtased, the Taliban's brigade commander for Sar-e Pul, and many other officials were among the delegation.
Sources say that Mawlawi Mahdi welcomed the delegation and called for the tangible and meaningful presence of Hazaras at the decision-making level of the Taliban's interim government.
"Hazaras are part of the social and political reality of this country. Ignoring them will distance the nation from the system. We expect the Taliban leaders to pay attention to this important issue so that our people do not feel alienated from the government," said sources privy to the negotiations.
Meanwhile, sources quote Inamullah Samangani as saying that "we in Afghanistan only consider Sikhs and Hindus as religious minorities. More than 99% of the people of Afghanistan are Muslims and Shiites are part of the same 99% majority and there is no segregation or preference."
The Taliban have not yet commented officially about their differences with Mawlawi Mahdi, and have always insisted that there is no difference among them.
We wanted to have Samangani's comments regarding the issue, but despite repeated efforts, we could not succeed.