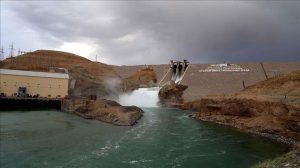 Afghan ministry of energy and water announced that the international commission on large dams (ICOLD) approved Afghanistan's membership in the commission.
Islamic Republic of Afghanistan's Ministry of energy and water vowed that it became a member of ICOLD, to further integrate the program of building dams to manage water.
The international commission on large dams was established in 1982 and its center is in Paris, the capital of France.
The commission is a non-governmental organization operating in the field of water management and building dams. Currently, the commission with 100 members has 25 committees.
This commission holds an international congress in order to increase the knowledge of damming once every 3 years in one of the member states.
Ali Ahmad Osmani, the country's energy and water minister is the president of Afghan delegation in the commission.