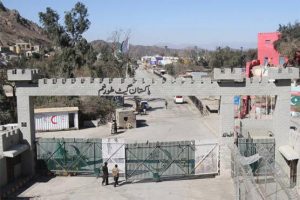 A number of Afghan traders say, imports from Pakistan to Afghanistan has decreased by 80 percent.
On the other hand, officials of the customs department say their revenue in 2017 had increased by 16 percent over the last year,
Due to commerce and transit issues between Afghanistan and Pakistan, businessmen in the country say imports through the Torkham port have precipitously fallen.
Many traders in the northern part of the country say, imports from Torkham port has been increasingly decreased due to rules and problems implemented on Afghanistan's goods by the Pakistani government.
Meanwhile, Economic experts believe that connecting Afghanistan through Hairatan port to the Central Asian railways, and to the People's Republic of China, as well as opening the Chabahar port of Iran and connecting the country to India, have reduced the imports of goods from the Karachi and Torkham ports.
Pakistan did not allow Indian and Afghan merchandise to travel through the Gwadar port last year, and this has led India to invest in the Chabahar port.
For the first time in 2016, Chinese goods entered Afghanistan via the Hairatan port, using the Central Asian railways. According to economic experts, it cost less than imports via Torkham port.