10 people sustained "minor injuries' during an explosion in Sara-e Shahzada market, according to the interior ministry of Taliban's interim government.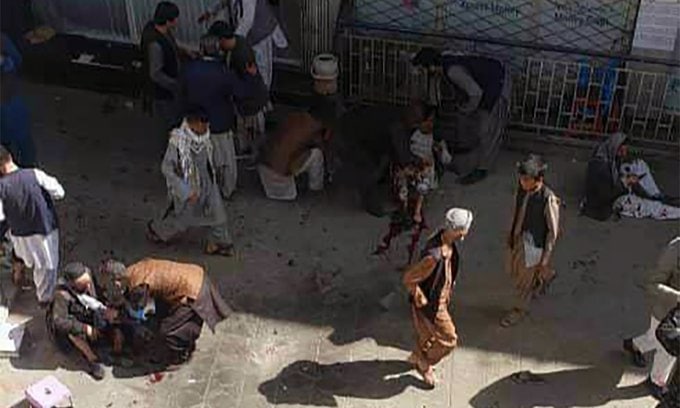 An explosion on Sunday morning inside a market where money-changers were operating injured at least 10 people.
"Ten people sustained minor injuries in today's blast in Sara-e-Shahzada market in Kabul," the Taliban's Interior Ministry said in a statement.
According to the statement, the blast was due to a hand grenade thrown into the market by a person who planned
a robbery there.
The deputy manager of Sara-e Shahzada market, meanwhile, told the media that the blast in Kabul's main currency exchange market left 20 wounded including women and 5 are in critical condition.
Eyewitnesses, however, say that at least 15 people were wounded during the explosion inside the market.
The injuries were transferred to the nearby hospitals.
No group immediately claimed responsibility.