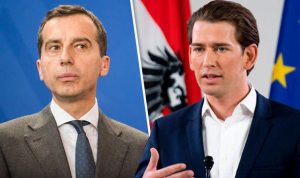 The Social Democratic Party (SPO) and the conservative People's Party (OVP) agreed on early elections with all other parliamentary parties after months of inertia caused by policy disputes.
According to foreign media, voting is under way in Austria in a snap election tipped to see conservative Sebastian Kurz, 31, become the European Union's youngest leader and form an alliance with the far right.
Austria's election has arrived almost a year earlier than expected, following a breakdown of the country's grand coalition government in May.
Kurz has built his popularity by adopting many of the FPO's mantras, making this an election defined by issues raised by the far right, such as stricter immigration and the role of Islam in Austrian society.
Austria's OVP, led by Kurz, is the clear favourite to receive the most votes on October 15. The party is projected to win up to 33 percent of the vote, according to opinion polls.