Did Press: A group of armed robbers, introducing themselves as Taliban members, entered a house in the 6th security district of Kabul and took away all the precious stuff after beating and torturing the head of the family.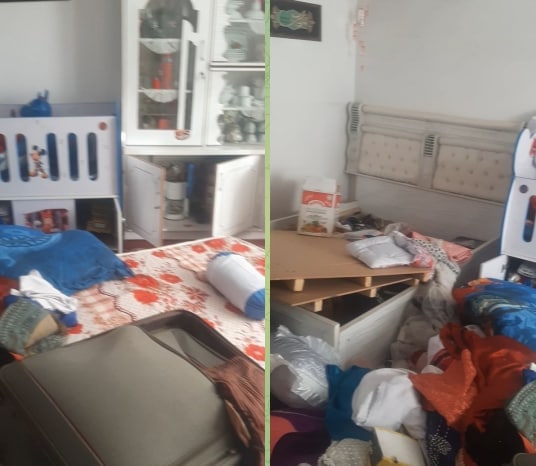 Najib, the head of the family, told Did Press that around 1:00 p.m. on Saturday, 6 armed men forcefully entered his house, saying that they were members of the Islamic Emirate and were looking for a suspicious person.
The incident took place in the Qala-e Bakhtiyar area of Kabul's 6th security district.
Najib says that after he asked these men – armed with Kalashnikovs and pistols – for an ID card or inquiry, they started beating him and forcibly entered his house.
"The armed men forcibly entered my house, tied my hands and feet, and forced me to tell them the location of cash, gold or any precious stuff by beating and torturing me," he added.
The head of the family further said that all he had earned during the past few years with difficulty and day and night work, these thieves took them away within half an hour.
According to him, the thieves took 5,400 euros of his capital, 600,000 afghanis in cash, 300,000 afghanis worth of jewelry, four sets of cell phones, and the documents for his motorcycle and car.
After the incident, he shared the matter with the security officials by referring to the relevant security department.
The officials of the relevant security department told him that they have already informed all the shopkeepers, mosques, and residential houses to install security cameras.
"If we arrest someone, we will inform you for identification," the security officials told Najib after coming to his house.
Meanwhile, reports from Jawzjan in the north of the country indicate that eight armed men entered a house in the third district of Sheberghan city, taking away all the cash and jewelry of the family after beating the men of the family.
No one has been arrested by security officials in connection with these armed robberies.