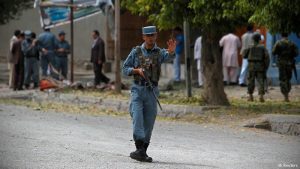 A blast hit a mosque in eastern Khost province, killing at least 12 people and injuring some 33, according to provincial health official.
A local police spokesman Basir Bina said, the mosque was also being used as a voting registration center.
According to him, the explosion took place in the afternoon, when people had gathered in the building for prayers.
No terrorist group has claimed responsibility for the attack. The police have launched an investigation into the attack.
More details later …