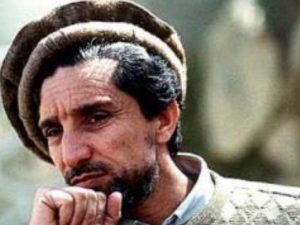 Balkh governor, Ata M. Noor on the occasion of Martyrs' week and the anniversary of national hero martyrdom, say that Ahmad Shah Massoud passed away but left a line and a path that passing this line is not only a proud for his associates but is a responsibility.
According to DID news agency report, Mr. Noor in his official Facebook page wrote: "he [Ahmad Shah Massoud] passed away but left a path for us that going through the path, is not only an honor, but is a responsibility as well."
"The pain of losing Ahmad Shah Massoud as a brother, friend, fellow, and the head of holy Jihad and national resistance, is really painful for me, but the continuation of his path and thoughts and ideas is the most awesome way to commemorate the martyr, Massoud. Sixteen years have passed since his martyrdom, but this unreturned journey of the national hero, whose voice is still echoing in my ears is hard for me." Balkh governor added.
The country's influential political figure said: "Ahmad Shah Massoud's brilliant records confess that he is a part of the country's history and his name has been tied with the history and the identity of Afghan people. He dedicated his life for the freedom of the country and for the prosperity of his people, and eventually was sacrificed in this path."
"We are committed and responsible to use the national hero's thoughts and ideas in this difficult situation and to save Afghanistan from this status," the chief executive of Hezb-e Jamiat Islami stressed.
"The achievement of peace and prosperity along with political stability and the improvement of governance were the clear demands and long-sought aspirations of the country's national hero that we must work to accomplish," Ata M. Noor underlined.
"I express condolence on the coming of the 16th anniversary of the national hero's martyrdom to his family, his eldest son Ahmad, Mujahidin and the public people, and demand the continuation of his path," it has come at the end of the message.