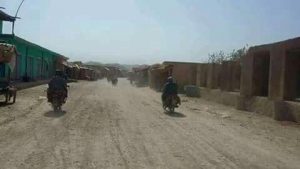 Today morning, Mulla Yaqub, a key leader of Daesh group has pledged allegiance with Qari Shamsullah, a key commander of Taliban in Qush-Tapa district of Jawzjan after negotiations with the Taliban in Darzab district, a provincial official in Darzab district of Jawzjan province said.
Mulla Mohammad Yaqub was a key leader of Daesh group who had activity in the district, Baz Mohammad Dawar, acting head of Darzab district in Jawzjan province said.
It is said that today, he joined with Qush Tapa district's Taliban with some weapons and ammunitions after negotiating with them.
Daesh group and Taliban has not commented anything to the media yet.