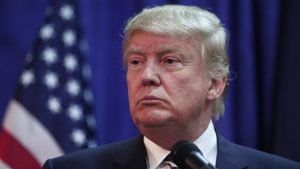 Former US national security adviser Michael Flynn admitted Friday to lying to the FBI about his contacts with Russian Ambassador Sergey Kislyak, revealing coordination between the Trump campaign and the Kremlin to influence the 2016 US election.
The Washington Post wrote: when Flynn was forced out of the White House in February, officials said he had misled the administration, including Vice President Pence, about his contacts with Kislyak. But court records and people familiar with the contacts indicated he was acting in consultation with senior Trump transition officials, including President Trump's son-in-law, Jared Kushner, in his dealings with the diplomat.
Flynn's plea revealed that he was in touch with senior Trump transition officials before and after his communications with the ambassador.
Flynn said in a statement: "It has been extraordinarily painful to endure these many months of false accusations of 'treason' and other outrageous acts. Such false accusations are contrary to everything I have ever done and stood for. But I recognize that the actions I acknowledged in court today were wrong, and, through my faith in God, I am working to set things right.
"My guilty plea and agreement to cooperate with the Special Counsel's Office reflect a decision I made in the best interests of my family and of our country. I accept full responsibility for my actions."
The newspaper continued, Flynn admitted in his plea that he lied to the FBI about several December conversations with Kislyak.
Former American national security adviser admitted as a part of his plea that when the FBI asked him on Jan. 24 — four days after Trump was inaugurated — about his dealings with the Russians, he did not truthfully describe the interactions. But perhaps more interestingly, he said others in the transition knew he was in contact with Kislyak.
What is really concerning for Trump is that Trump reportedly attempted to persuade the FBI to drop its investigation into Flynn's conduct. In a Feb. 14 meeting at the White House, Trump reportedly told then-FBI Director James Comey to "let this go."
According to the mentioned issues, Donald Trump may farewell with the White-house.