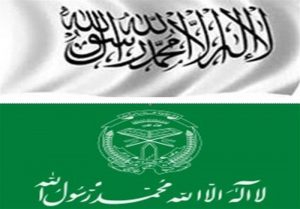 Hezb-e Islami led by Gulbuddin Hekmatyar blamed Taliban group for the increasing mass killing of Myanmar Muslims.
"Although genocide and violence against Myanmar Muslims are ongoing centuries ago, the cruelty increased when Taliban group destroyed Buddha statue in Bamiyan province," said Hezb-e Islami by issuing a statement.
"Myanmar Buddhists retaliated from Myanmar Muslims, killing hundreds of Rohingya Muslims after Buddha statue was destroyed in Bamiyan province by Taliban group," the statement said.
On the other hand, Zabihullah Mujahid, the Taliban spokesman read Gulbuddin Hekmatyar's rhetoric baseless in a message, and said: "there is a huge gab since Buddha statue was destroyed and the beginning of crimes and cruelty in Myanmar. Hekmatyar himself in that time had also backed the destruction of Buddha statue."
It has come in Taliban's message that Hekmatyar intends to justify the crimes in Myanmar by these words.
This is the first time that Hezb-e Islami led by Gulbuddin Hekmatyar reacts against Taliban group.