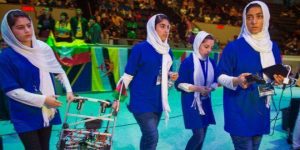 Officials at Herat's education directorate reported that a robotic house will soon be built in the province.
According to DID news agency report, "Soon, a robotic house will be built to promote robotic science among Herat's student girls," head of Herat's education department Abdul Razaq Ahmadi said.
"Efforts are being made to the draft agreement between herat's education department and the "superior idea" institution to create the ground to boost robotic knowledge," he added.
On the other hand, country's robotic team members who are Herati girls expressed happiness and said that by building this house, the ground to develop robotic science will be provided.
It is noteworthy that Afghan robotic team had attended the international robotic match held in America and won the silver medal of courage.