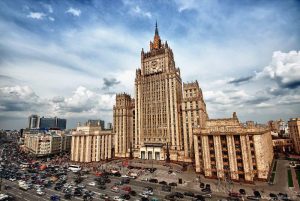 Moscow calls on Kabul and the global community to investigate into the death of civilians in northern Afghanistan in the US airstrikes, the Russian Foreign Ministry said.
The Russian ministry reiterated that on November 3 US aviation bombed several communities in Afghanistan's Chahar Dara District in the Kunduz Province, "killing at least 10 civilians of this country and injuring more than 20."
"We resolutely call on the Afghan authorities and international rights protection organizations to organize a thorough and objective investigation into all circumstances of the incident in the Chahar Dara District, prosecution of those responsible and taking effective measures to prevent such incidents in the future," the Russian Foreign Ministry stressed.
Meanwhile, The United Nations mission in Afghanistan said at least 10 civilians have been killed by an air strike in the northern city of Kunduz last week, despite a U.S. military investigation that found no civilian deaths.
According to the UN interviews with multiple survivors, medics, elders, and others gave it a strong reason to believe that civilians were among the victims of Friday night's attack, which proves the US claims wrong.
However, the question which is posed by experts about Russia's emphasis on investigating the deaths of civilians in US airstrikes, is that why Russia became so kind, asking a serious investigation into the incident.
According to the experts, the people have not yet forgotten the Soviet-era crimes committed to these people, so Russia's demand is a bit strange.
Political experts consider Russia's call more a political maneuvers against the United States rather than a simple humanitarian demand.
The airstrikes by foreign forces in Afghanistan have caused civilian casualties in the past, which it occasionally sparked politicians' anger in the country.