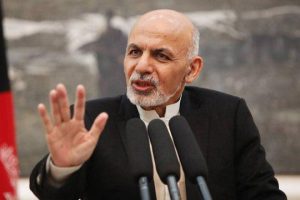 "Our water is our national capital and all incomplete bands will be completed," president Ghani stated at a press conference in Kabul.
According to (DID) news agency report; "containing Afghanistan's water pave the way for international cooperation between Afghanistan and its neighbors, not contradiction," Mr. Ghani said.
"Kamal Khan, Kajaki, and other Afghan dams will be completed and no one can hinder the Afghan national will to save its water," he added.
The president spoke about containing Afghanistan's water while a few days ago, Hassan Rouhani, the Iranian president had said in Tehran that his country will not be indifferent to the construction of water dams in Afghanistan.