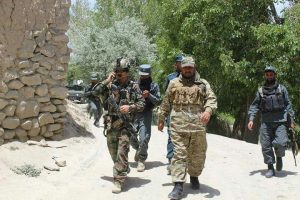 Security officials in Maidan Wardak province reported that 70 armed Taliban were killed and wounded in the provinces.
According to (DID) news agency report, the operation that was launched last week along number 2 high way of Jalrez district in Maidan Wardak, 50 Taliban militants including some key members of the group and several Pakistani nationals were killed and 20 armed Taliban were injured. Ahmad Fahim Qaem, police commander of the province said.
"The operation began last Wednesday when Taliban were planning aggressive attacks on Jalrez district of Maidan Wardak province, to kill passengers along number 2 high way, which encountered fierce resistance of the security forces and Taliban suffered heavy casualties." He added.
More than 26 villages have been cleared of Taliban in Maidan Wardak's Jalrez district and the number 2 high way has been opened to traffic.