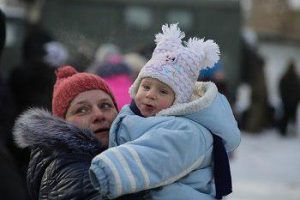 At least 750,000 children are at imminent risk of being cut off from safe drinking water following a surge in fighting in eastern Ukraine, warned UNECEF.
The recent escalation of hostilities has damaged vital water infrastructure. Approximately 400,000 people, which includes 104,000 children, had their drinking water cut off for four days this week after two filtration stations for the South Donbass Water pipeline were destroyed by shelling. Urgent repairs were completed yesterday evening. Quoted from U.N
"Nearly 3 million people in eastern Ukraine rely on water infrastructure that is now in the line of fire. It is expected that more families will be cut off from safe drinking water, putting children at severe risk of disease and other dangers," said UNICEF's Regional Director for Europe and Central Asia, Afshan Khan.
After more than three years of conflict in eastern Ukraine, 3.8 million people are in need of humanitarian assistance and more than 1.5 million have been forced from their homes.