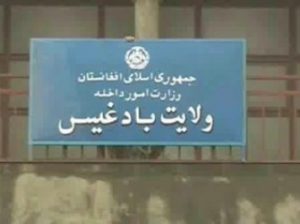 Badghis provincial security officials reported 6 national police were killed in clashes with Taliban fighters in "Qadis" district of the province.
According to DID news agency report, these police officers were killed yesterday, during an armed attack by Taliban fighters in Badghis' Qadis district, said security officials in the province.
Head of Badghis's police headquarter Ghulam Sarwar Haidari said: "Two other national police were injured in the event."
It is said that armed Taliban have taken the arms and ammunitions of headquarter with themselves by killing the police officers.
Armed Taliban have not commented yet.