Time will ultimately tell which approach is more successful, but a decade in, there is little evidence that China's mantra of prosperity equaling stability has much foundation in parts of the world touched by the BRI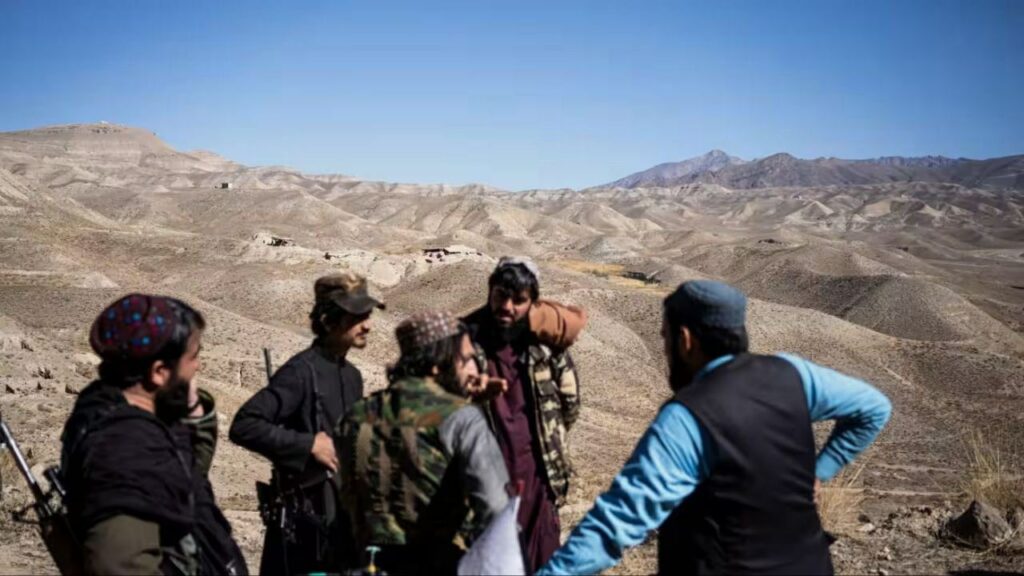 China's close embrace of the Taliban was on display once again at last month's Belt and Road Forum in Beijing, where acting Minister for Industry and Commerce Nooruddin Aziz represented the government in Kabul that no country has officially recognized.
His presence highlighted a peculiarity about the Belt and Road Initiative's underlying credo of prosperity leading to stability.
In Afghanistan, stability has come about in the wake of conflict and without any serious BRI investment. Indeed, the Taliban's presence at the summit suggests that stability may in fact be an effective prerequisite for BRI investment.
The Taliban have consistently called for BRI investments since taking power in 2021. The previous republican government led by Ashraf Ghani similarly sought Chinese capital and a stronger economic relationship. Toward the end of its tenure, there started to be talk of bringing Afghanistan into some projects under the BRI's China-Pakistan Economic Corridor (CPEC).
But not much has come into being from any of the appeals to Beijing from Kabul for BRI help so far.
During the republican era, Chinese companies won rights to develop a copper mine at Mes Aynak, southeast of Kabul, and to pump oil at a site in northern Sar-e Pol province, but never got either project running. Some Chinese companies won contracts to build infrastructure but these were underwritten by international financial institutions, not Beijing.
In terms of BRI investment, the only tangible achievement of the republic's time was construction of a fiber-optic cable through the Wakhan Corridor, a narrow strip of land that connects Afghanistan to China. But the cable was just part of a larger World Bank project.
Under the Taliban, China's Xinjiang Central Asia Petroleum and Gas began pumping from the Sar-e Pol oil field in July. Talk of Afghan participation in CPEC has also gotten more serious, with Chinese and Pakistani companies reaching preliminary agreement on some project extensions. This is part of a wider effort by Beijing to engage with the Taliban authorities to try to ensure a degree of stability.
There is an inherent irony in the fact that BRI discussions are picking up pace in the wake of stability coming to Afghanistan. This is unlikely to be because the Taliban are better negotiators, but rather because stability makes it more feasible for projects to proceed.
This does not apply just to Afghanistan. One of the biggest problems with transnational BRI corridors is that they often cut across disputed frontiers. Theoretically, the all-encompassing infrastructure, trade and commerce narrative of the BRI should bring squabbling neighbors together, but it never seems to.
In the Central Asian republics north of Afghanistan, BRI projects have been held up by tensions between neighboring states rather than helped to overcome them. The Bangladesh-China-India-Myanmar Economic Corridor, which predates BRI, has not really led to more cooperation and has essentially evolved into the more limited China-Myanmar Economic Corridor.
Chinese economic diplomacy has not brought quarreling nations together but instead been complicated by their disputes. One might expect that China would therefore feel a need to engage with addressing issues on the ground, but Beijing has consistently not done this. It offers platitudes, blames the U.S. for problems and stands back to wait for things to sort themselves out.
This is an extension of the old noninterference principle woven into the core of Chinese President Xi Jinping's BRI vision, which is entirely focused on developing webs of transactional relationships without value judgments.
There are, in fact, large parts of the world which welcome this stance as an alternative to the moralizing West.
But it also highlights the moral vacuity of China's approach to international affairs as articulated under the BRI: engagement to make money, with limited support beyond words in case of invasion, mass terrorist attack or the deprivation of women's rights.
Maybe this realist interpretation of the world is what we are all going to have to get used to, but it is worth remembering in the wake of the celebrations around the BRI's 10-year anniversary.
None of this is to say that the West has gotten it right with its overly moralistic and sometimes hypocritical approach, but it is also important to remember that Western powers are often much bigger aid providers. For example, Washington has spent over $2 billion in aid for Afghans since the Taliban takeover, according to the U.S. Agency for International Development. This compares to a figure of $50 million to $60 million for China, as estimated by aid research group ACAPS.
Time will ultimately tell which approach is more successful, but a decade in, there is little evidence that China's mantra of prosperity equaling stability has much foundation in parts of the world touched by the BRI.
At the same time, Beijing has done a very good job of avoiding the difficulties that the West has encountered in going around trying to fix problems in different parts of the world. The question is how long the imbalance between rhetoric and action can hold and how long before countries start to demand more action from Beijing to follow up on its lofty BRI rhetoric.